Deposits have skyrocketed since the start of the p
The large banks gained the most as this video demonstrates.
Yet, within size groupings, there was a lot of variation.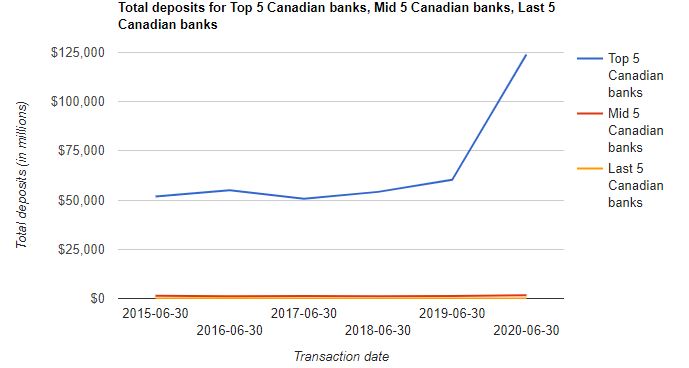 TD and RBC were the big winners.
As this chart shows, TD and RBC were the big winners.
Somehow these two managed to capture the lions share of the deposits.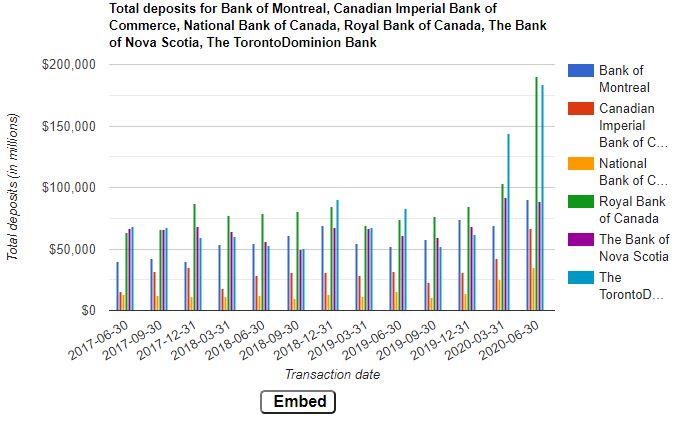 Canadian Tire had the most growth
$508 million in additional deposits, that is how much CT took in. Among the
mid sized banks, Canadian tire gained the most.
A 1.9% savings interest rate and a strong broker network gave Canadian Tire
an advantage.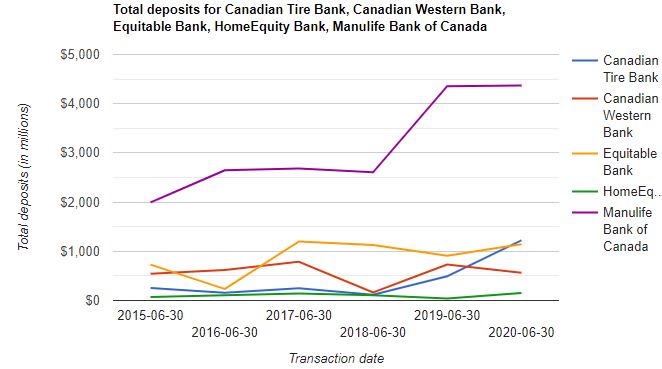 You can see that the pattern of growth started before the pandemic.
And continued for several quarters.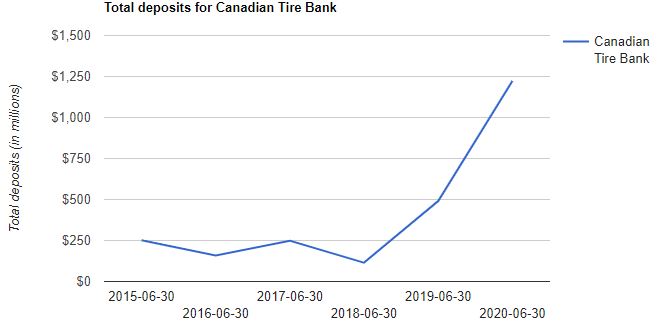 Versabank was a clear winner among the small banks.
With 26,000 clients and 220 brokers, Versabank has grown deposits
consistently.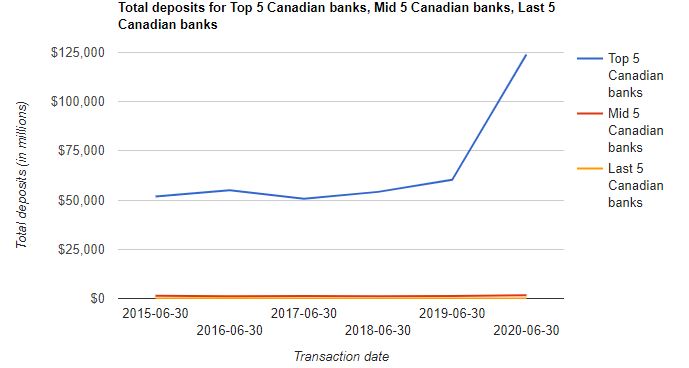 FirstNations vs Versabank
Both banks have done well.
This chart shows their performance.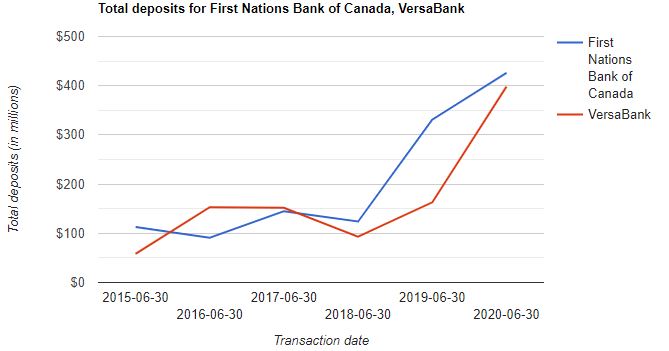 ---

Facebook
---

Twitter
---

Google plus
---

Linkedin