Part 3 Canadian bank industry overview
The cost of funds for small-medium size banks in Canada ranges from 59
basis points to over 200. This is a competitive disadvantage for these
banks and has a direct impact on the bottom line.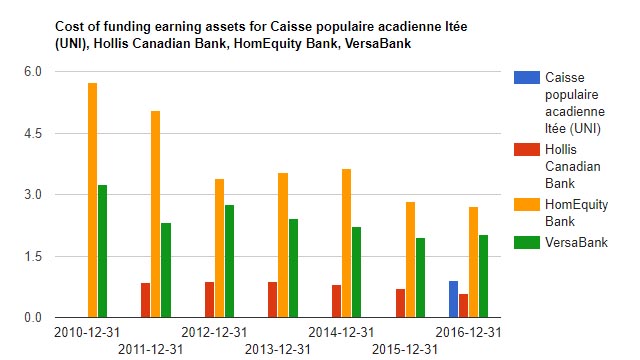 2016 income for this category ranges from $8 million to just over $30
million.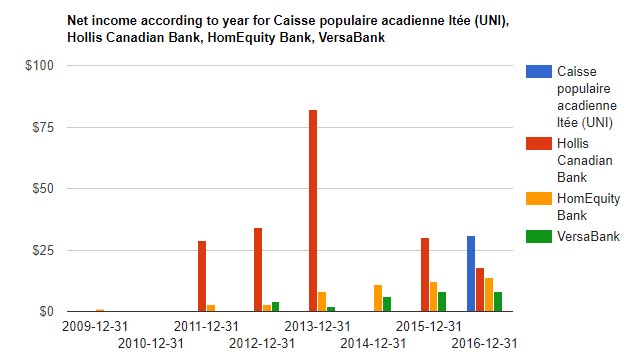 ROE for his category ranges from 4.77% to 8.63%. This is well below large
banks. RBC, for example had a ROE of 16.1% in 2016.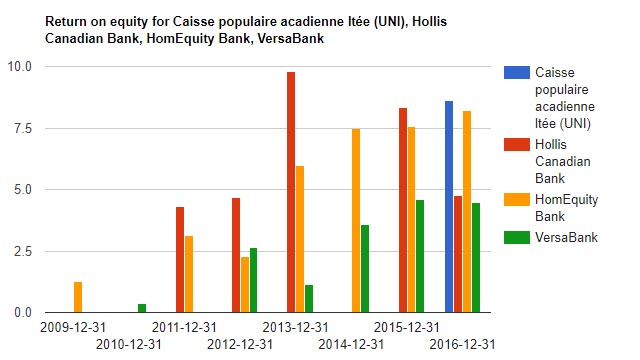 ---

Facebook
---

Twitter
---

Google plus
---

Linkedin