Canadian banking overview - part 2
Revenue for small banks has proven to be small and also volatile.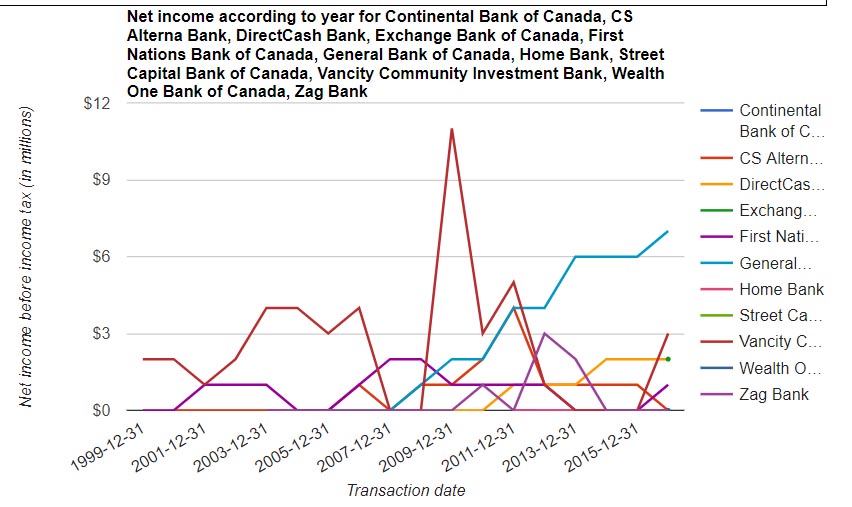 Takeovers by larger entities
Many small banks have been taken over by larger entities. Especially in the
wake of the credit crisis.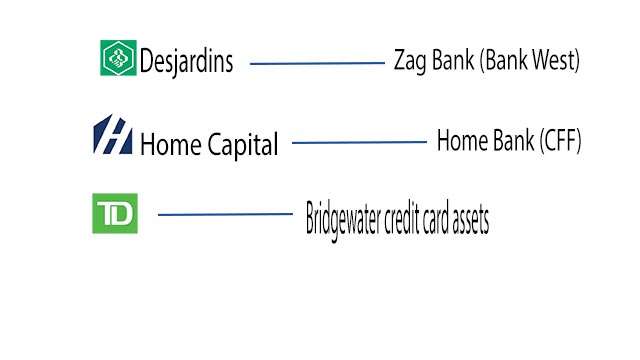 Many small banks are subsidiaries for larger entities.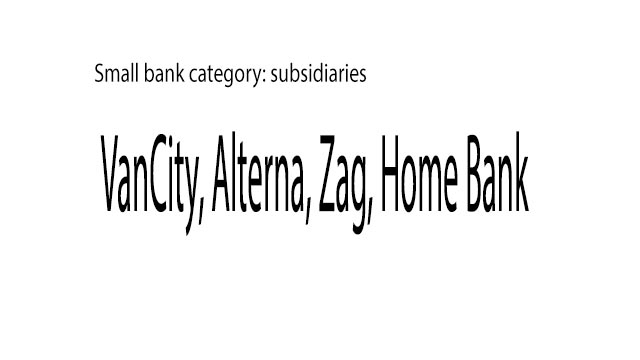 First Nations and Wealth One are examples of niche players and are geared
to serving the needs of ethnic groups.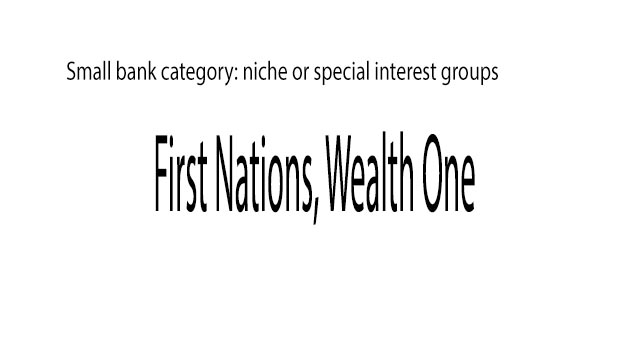 Special purpose banks streamline access to services such as Canada`s
payment rails or deposit insurance. Direct cash is a global white label ATM
provider and require access to Interac.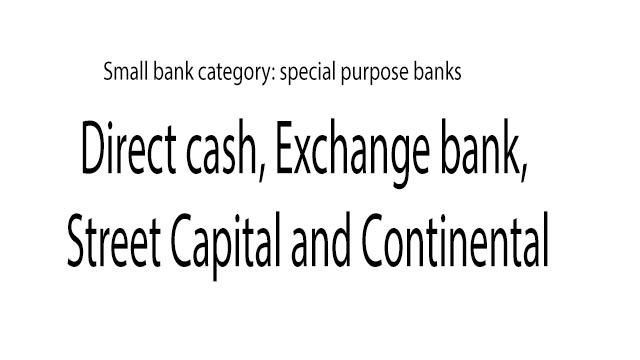 Alterna and General Bank revenue chart
Although Alterna has not been profitable over the years, it has gained
market share. General Bank on the other hand has generated positive revenue
and 7 per cent ROE.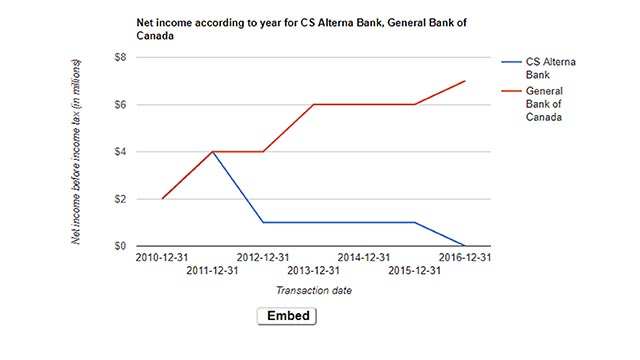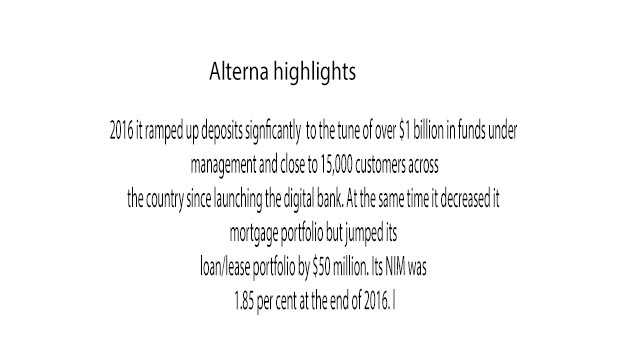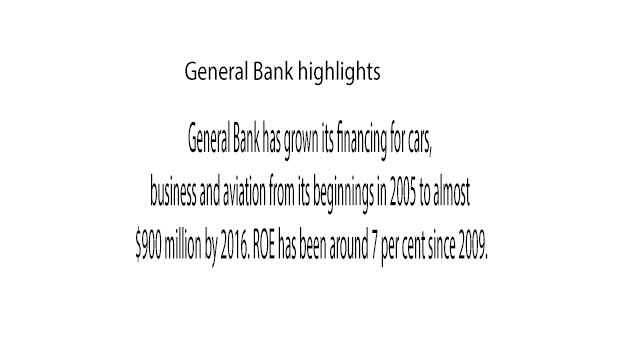 ---

Facebook
---

Twitter
---

Google plus
---

Linkedin